Timmy Byrne caught up with Kronic who now resides in L.A. about all that is going on in Kronic's world at the moment and the release of his new E.P. Sophisticated Ignorance.
Listen up to what he had to say and check out what he's been up to here:
• Kronic has worked with: Pitbull, R Kelly, Lady Gaga, Enrique Inglesias, Austin Mahone, Leon Thomas, Far East Movement, Lil Jon + more
• New Remixes for 'Blood In The Water' serviced to Australian Club DJ's and Dance Radio
• Lil Jon, Kronic release – 'Bad Bitches' – The track premiered July 17 on the Season 2 premier of HBO's 'Ballers' ('Bad Bitches' Ballers clip: https://youtu.be/uAILXy6z0SM)
• Four of Kronic's tracks are appearing in the upcoming season of HBO's 'Ballers': Bad Bitches, 3 Percent, Feel That and Bend Ova
• Kronic is also spending a week in Atlanta in studio with Lil Jon in July
• Kronic's work has been featured in the movies: Get Hard, How To Be Single, Neighbours 2, Telenovela and Parks and Recreation
• Kronic has now released his 'Sophisticated Ignorance EP' worldwide
• Kronic's track 'Zero' with Debroka got played on BBC Radio 1Xtra, 20th July
• October – Asian tour (dates TBC, includes festivals appearances) & Kronic Just performed in Dallas & Atlantic City. Upcoming shows in Florida, San Diego & Connecticut (more to come)
• November – Australian Tour + New Single
• Kronic has remixed Pitbull & Enrique Inglesias – 'Messing Around' (Top 20 on the Billboard Dance Chart) also has been working with Pitbull for his upcoming Album
• Kronic has remixed NERVO & Nicky Romero's 'Let It Go' currently Top 10 on the Billboard Dance Chart
• Kronic has released a remix of Afrojack's 'Hey'
Who is Kronic?
"Kronic is the Eminem of Electronic Music. He's loud, outspoken and inappropriate, but writes music with depth, emotion and maturity that speaks to a generation who solve their problems by not giving a f*ck."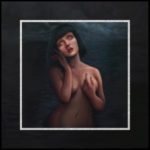 In Brief:
After a whirlwind year producing and touring his own projects alongside the 'Ministry of Sound Annual 2015,' and the success of his recent track 'Feel That' ft. Raven Felix, Kronic is set to release the long awaited full length project: 'Sophisticated Ignorance.' This EP emphasises his talent as an artist & producer, showcasing his personal style, electronic music fused with underlying hip-hop beats.
The project features six tracks (and two interludes) including the first single 'NRG' – the vitality of which surpasses its namesake, receiving instant support from BBC Radio 1Xtra with MistaJam. Featuring collaborations with the likes of: Nikki Jean, XD, Izzy The Grind, Patty, and Conkarah adding his own reggae flavour, all culminating to deliver Kronic's best work yet.
A clever mix of bass, beats and hip-hop influences give this a fresh sound with the choice of vocal talent enlisted across the EP. 'Sophisticated Ignorance' is moody, energetic and a little bit gangster. It shows a mature side to Kronic's studio wizardry that has not been showcased before.
After handling official remix duties for the likes of: Lady Gaga, Far East Movement, and more recently producing songs for Chris Brown and Justin Bieber after grabbing the attention of Grammy winning Paul Blair, the last twelve months has seen Kronic release more music than ever. His collaboration with Krunk! 'Hey Ho' (Ultra) soared to #1 on iTunes and Beatport charts across the world. His latest release 'Feel That' spent five consecutive months topping Beatport's Hip-Hop charts and has been supported by Diplo & Friends on BBC Radio 1Xtra. Through all this, he also produced Lil Jon & Tyga's Billboard Top Ten hit 'Bend Ova.' It is therefore no surprise that his recent work has been championed by the likes of: Diplo, MistaJam, Annie Nightingale, Skrillex & Flosstradaamus.
Despite his relentless touring and studio schedule producing for artists all over the world, managing releases on his newly created label 'Sup Girl,' the release of 'Sophisticated Ignorance' is at the forefront of everyone's minds and is set to be his most stimulating and ambitious project to date.
For more information on Kronic, go to:
http://www.djkronic.com.au
https://www.facebook.com/djkronicfanpage
https://twitter.com/DjKronic

https://www.instagram.com/djkronic