---
STRICTLYOZ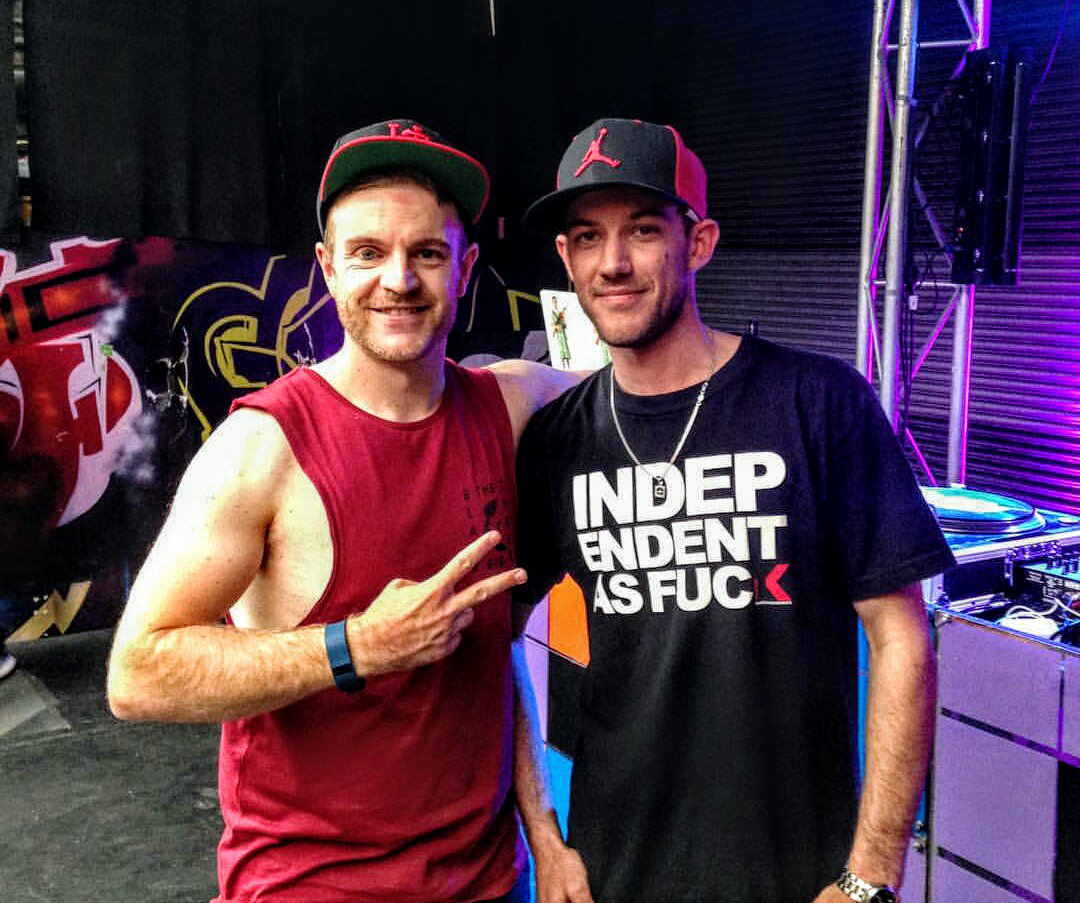 Australian HipHop Show on KissFM Melbourne 87.6-88.0FM
Playing 100% Australian HipHop each week, Hosted By Cook & Big Dip.
Tune In Every Tuesday 8:30pm-10:00pm Exclusive Interviews & Live Performances, Album Reviews, HipHop News & the Best HipHop in Australia.
Giving you the Biggest Mix in Australian HipHop from the classics to whats new and fresh!
Over 250 Shows Strong on Kiss Fm and Interviewed more than 200 Artists from around the country StrictlyOZ is truly the home of OZ Hip Hop.
Strictly OZ First went to Air Sep 30th 2009.
Won Best Music Show on Melbourne radio SYN 90.7 FM 2009-2010
Nominated Best for Hip Hip Radio Show via OZHipHop.Com 2009, 2011, 2013, 2014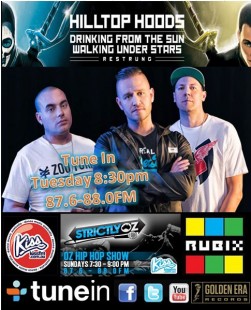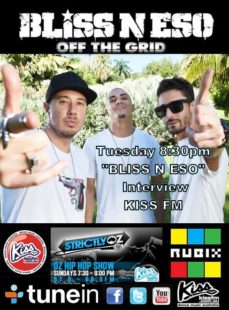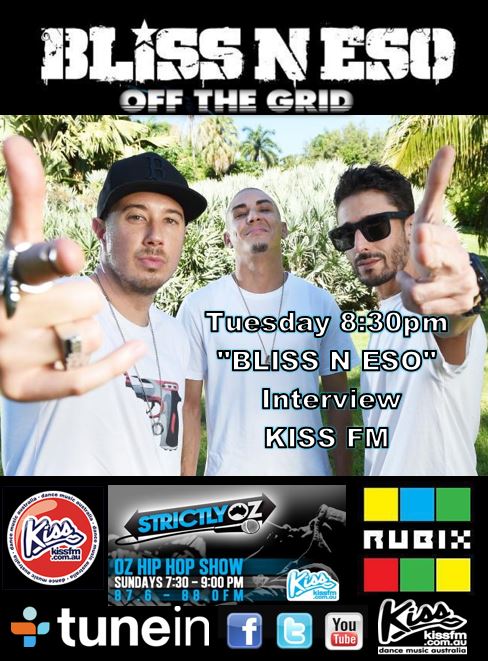 Check out Live Clips below and for more visit the StrictlyOZHipHop youtube channel.
Below is one of our show Specials on strictlyoz kiss fm – click for the full show